Tooling Design
Designing, Building and Maintaining Progressive Tooling
for Our Customers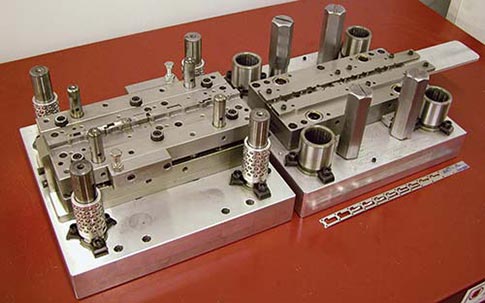 We can accommodate virtually any shape or complexity and specialize in intricate close tolerance metal stamping.
We can work from your blueprints or finished part to develop tooling that in many cases replaces manufacturing steps, such as welding, casting, or fabrication, with progressive tooling that combines theses steps into one seamless process to save money while producing parts that are better than the original.
We See the End Result in Three Dimensions
When we design tooling we start from the same flat strip of metal, but unlike our competitors, we see the full range of possibilities and design creatively to incrementally transform that flat strip into a fully functional three-dimensional part.
We've successfully developed production tooling for customers whose other suppliers had given up hope. What gives us the edge? We think in 3D.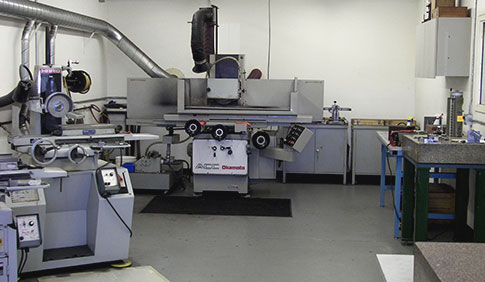 Tooling Design

We design and build our own high quality tooling. (more)
Prototyping

Our prototyping service quickly speeds your products to market. (more)
Consulting

We offer customers the expertise needed to set-up a successful metal forming line. (more)
Value Added Services

At Beloit Precision we go the extra mile to help you manage your supply chain. (more)